Regular price
Sale price
¥5,300 JPY
Unit price
per
Sale
Sold out
Bacon Lover's Gift Set: 2 Blocks.
Dive into the world of irresistible flavors with our Bacon Lover's Gift Set, a culinary delight designed exclusively for bacon aficionados. This exquisite set features two delectable blocks of bacon, each weighing a generous 400 grams, delivering a mouthwatering experience like no other.
Original Flavor Bacon (400g Block): Indulge in the classic allure of our Original Flavor Bacon, the OG that started it all. Crafted from premium North American pork, each slice is a masterpiece of succulence. Our artisanal process involves delicate curing with organic and natural ingredients, followed by a slow smoke over a secret blend of fragrant woods. The result? Bacon perfection that's not too salty, with a sweetness that melts in your mouth. Whether you prefer thick or thin slices, the choice is yours. Slice it to your liking and savor the timeless essence of bacon bliss.
Black Pepper Bacon (400g Block): For those who crave a little heat and a burst of excitement, our Black Pepper Bacon is the answer. This bacon variety takes our signature curing process and elevates it with a bold infusion of crushed black pepper. The result is a deep, smoky flavor intertwined with a subtle spiciness that tingles the taste buds. Picture waking up to the enticing aroma of sizzling Black Pepper Bacon in a cozy log cabin, ready to start the day with vigor. Perfectly complemented with a cold beer or as a star ingredient in your favorite dishes, this bacon is an adventure for your palate.
Why Choose Our Bacon Lover's Gift Set:
Exceptional Quality: Crafted from premium North American pork, free from artificial preservatives.
Versatile Culinary Canvas: Use these bacon blocks to create a wide range of dishes, from classic breakfast fare to gourmet delights.
Unforgettable Gift: The Bacon Lover's Gift Set makes an unforgettable present for bacon enthusiasts, foodies, and anyone who appreciates extraordinary flavors.
Two Distinct Flavors: Experience the rich, sweet goodness of Original Flavor Bacon and the spicy allure of Black Pepper Bacon, all in one set.
Elevate your culinary adventures and treat your taste buds to the symphony of flavors in our Bacon Lover's Gift Set. Whether it's a gift for a loved one or a treat for yourself, savor the essence of bacon excellence with every bite. Order yours today and discover why our bacon is the best there is!
Materials

Made with love!
Shipping & Returns

See shipping policy below.
Care Instructions

Usually our bacon ships frozen. Let it defrost for a few hours by placing it in the fridge. Cut and use as you wish! If you purchase a block, we recommend removing it from the plastic wrap and wrapping in kitchen paper, then leaving it in the fridge overnight. This drys the exterior a bit and helps to retain its bacony-goodness longer.
Share
View full details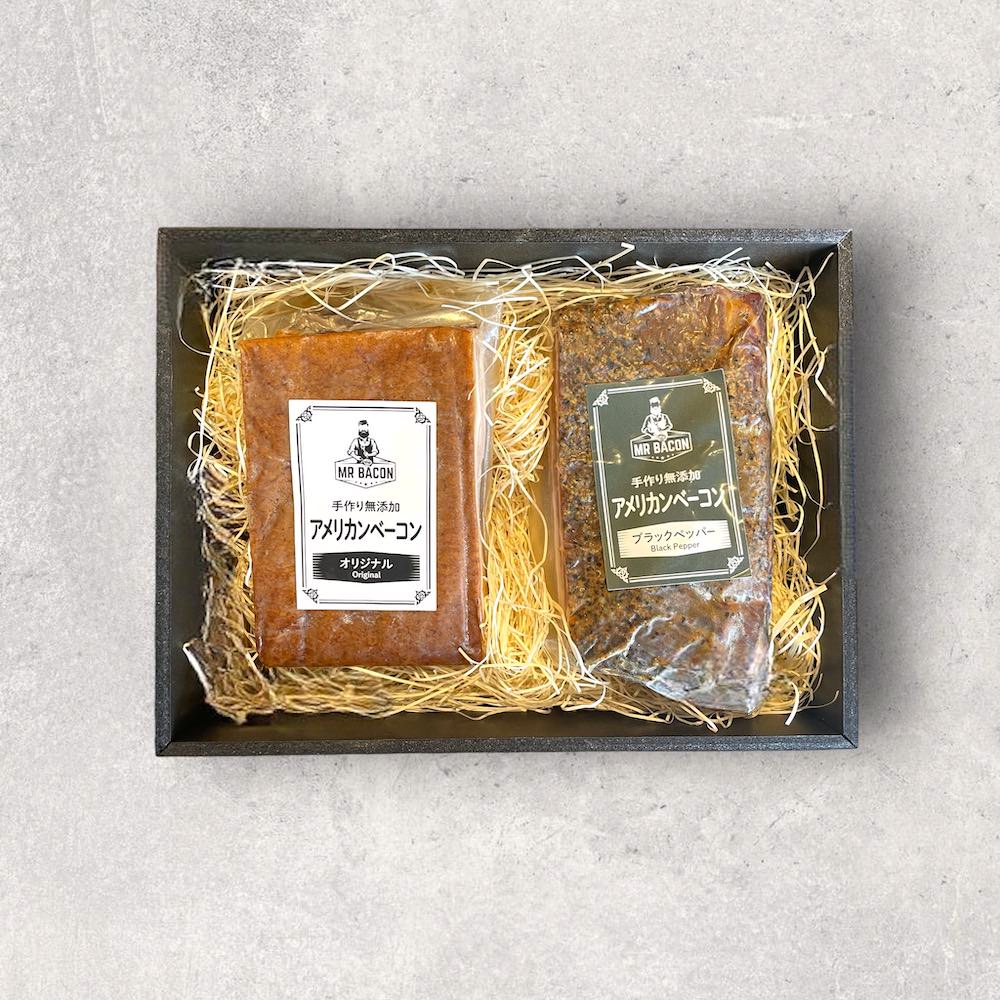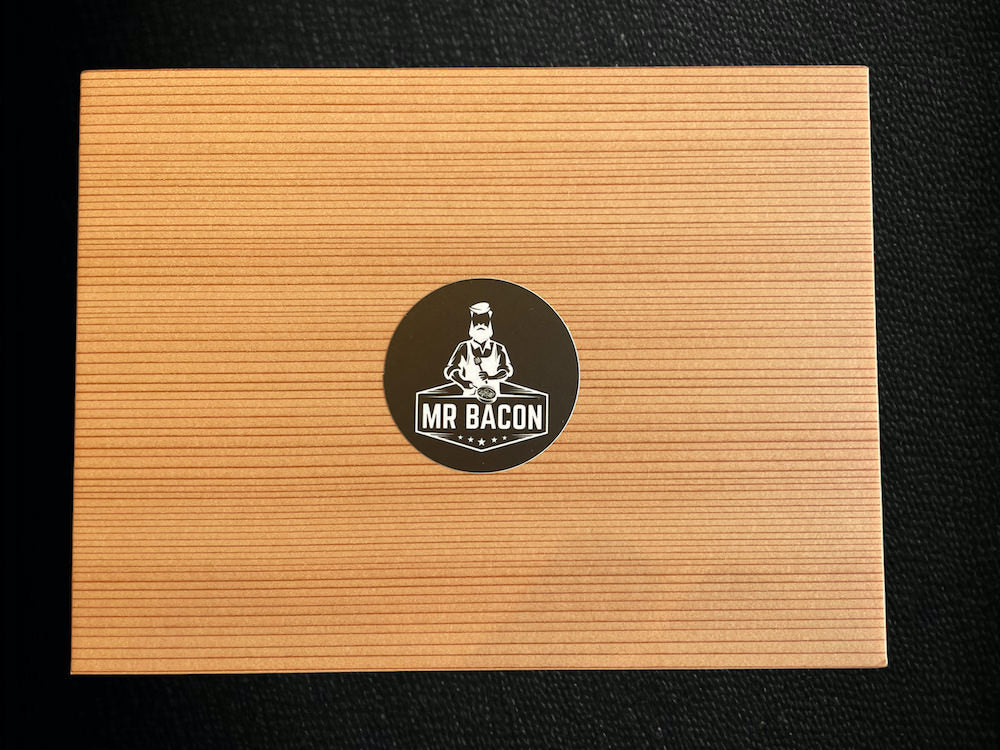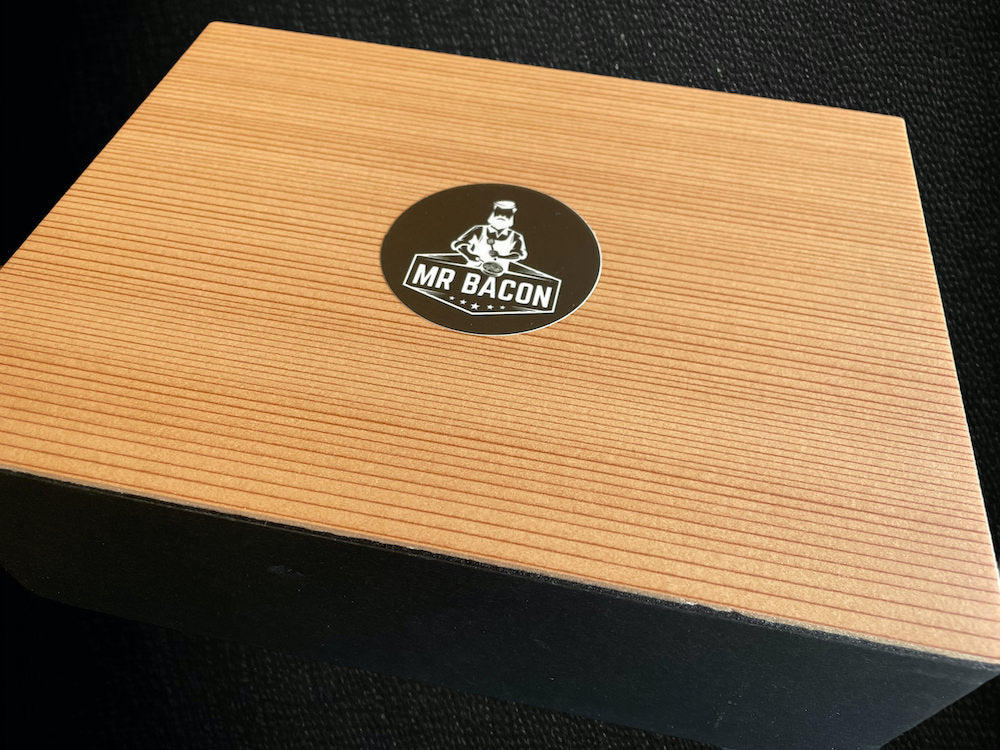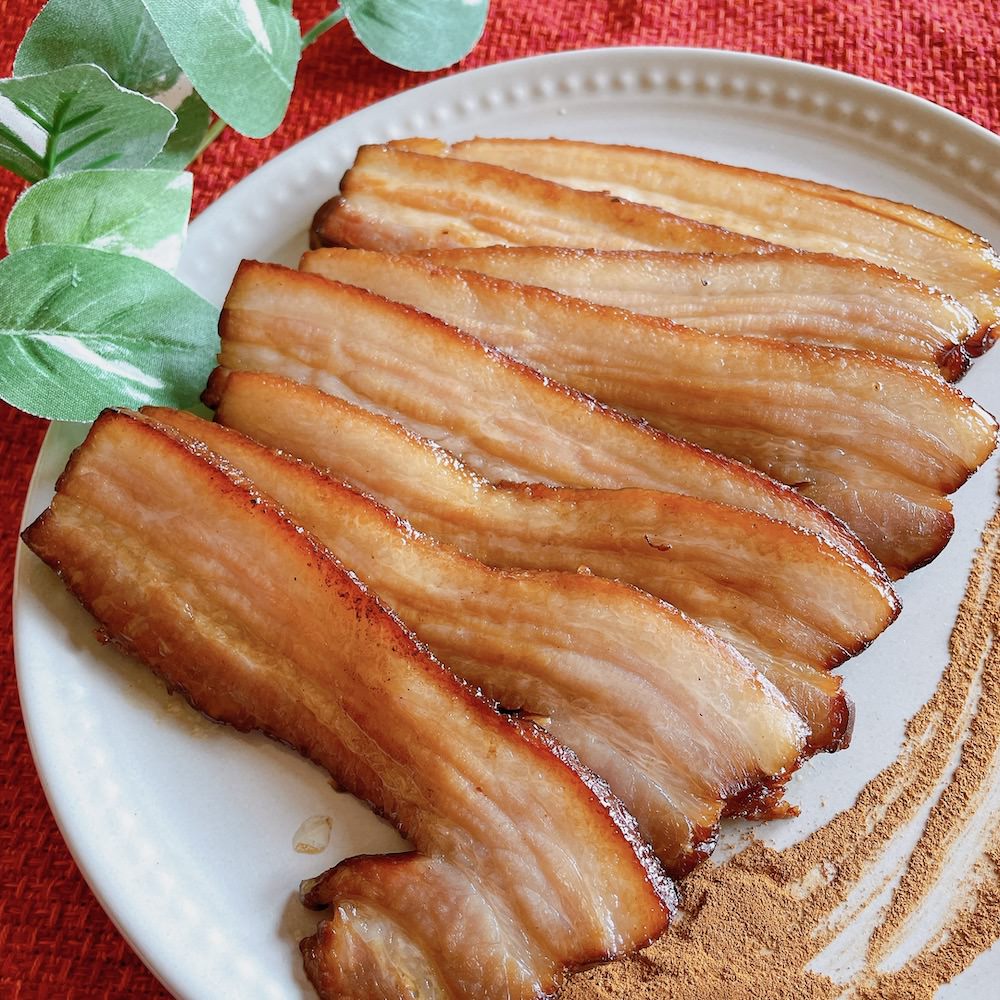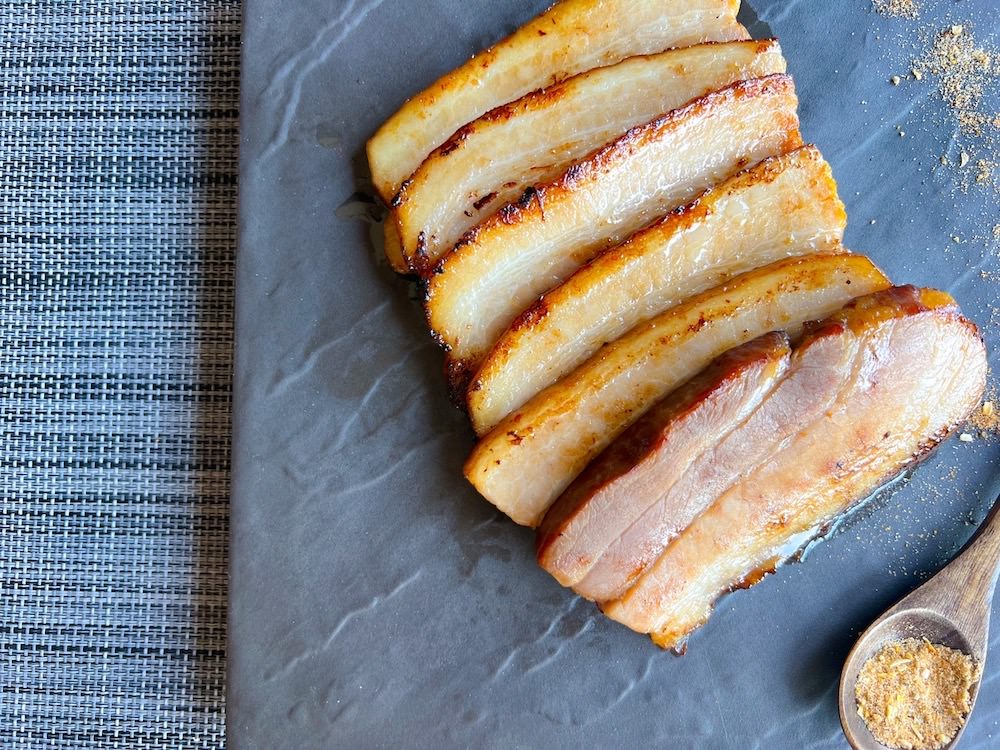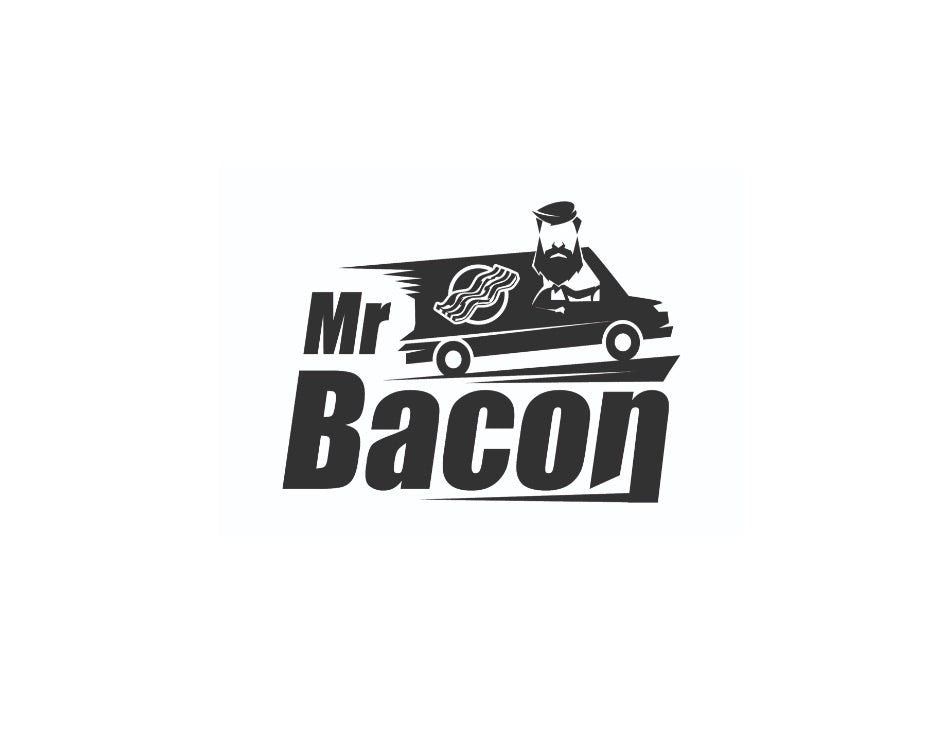 Quick Delivery
We do our best to get your order out as soon as possible. Orders made before 12:00 Tuesday to Saturday will be delivered the next day!
送料無料について

Orders over ¥10,000 will receive free priority shipping anywhere in Japan!
また買います!
スモーキーな香りと肉の味が濃い
軽く炙ると脂の甘み、カリカリに焼くと肉の旨味
どんな風にも楽しめる素晴らしいベーコンをありがとうございます