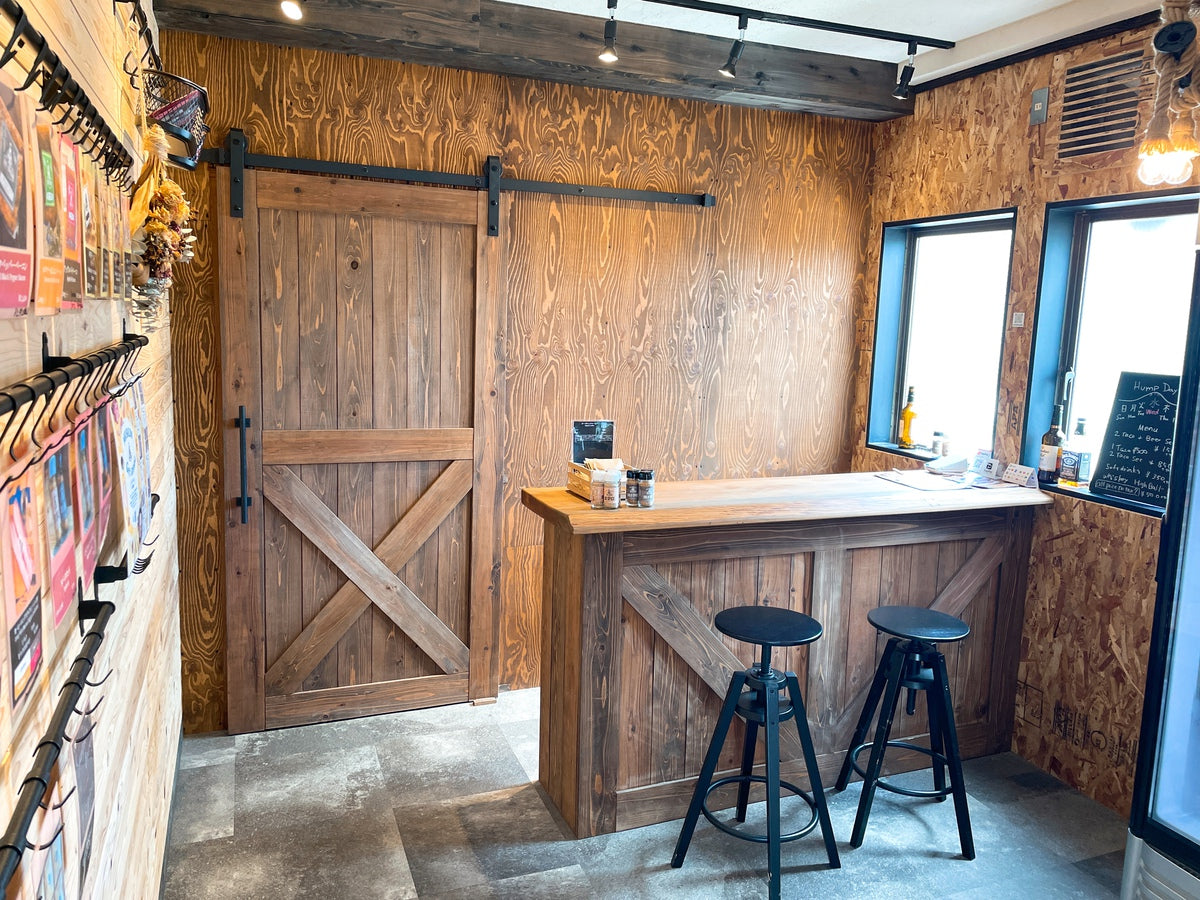 Finally North American style REAL bacon!
At the Mr. Bacon store in Meito Ward, Nagoya City, you can feel the warmth of wood in an American style shop. We specialize in producing additive-free bacon, which is a rarity not only in Nagoya, but in Japan. We offer a unique taste and a small reminder of what bacon is like back home.
A flavorful bacon that you cannot find anywhere this side of the pacific ocean! We deliver an original bacon that is safely and slowly hand cured, lovingly smoked and brings completely original taste to everyone in Japan.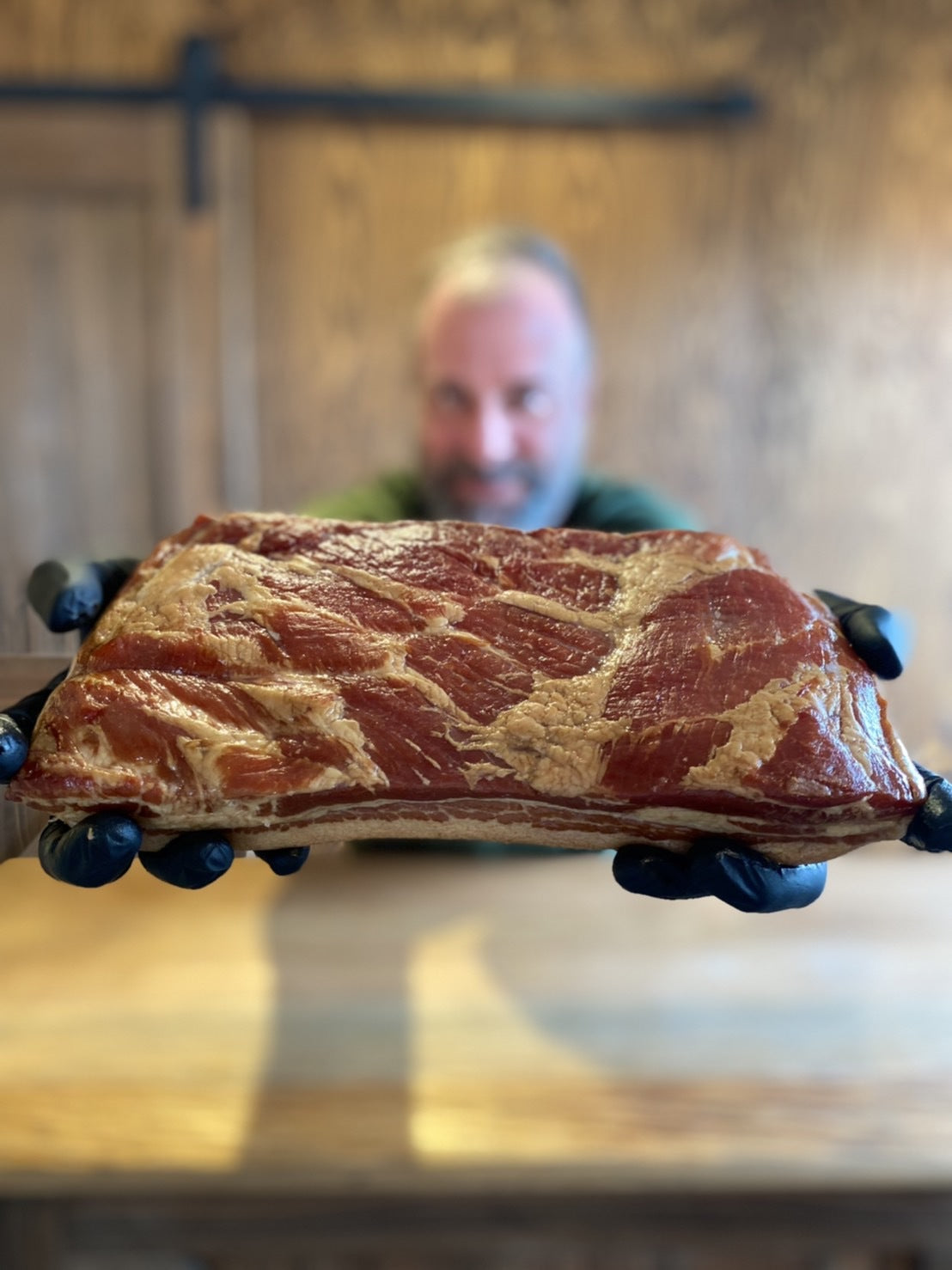 We specialize in smokey, sweet and delicious bacon, just like back home.
Mr. Bacon's bacon is carefully cured in salt, dried, and smoked over the course of 2 weeks.

Bacon made through this process is juicy and tasty, and does not shrink when cooked.

Our additive-free bacon is made in the traditional North American style, smoky, sweet, and incredibly delicious. We use only the finest pork and spices to produce a unique bacon that is very rare in Japan. Once you try our slow-smoked bacon, you won't be able to put it down!


Our Shop
Come visit us!
Address: Aichi, Nagoya, Meito-ku, Yashirogaoka 3-1722 2F
Hours: 10:00 - 2:00 Tuesday to Saturday
Holidays: Sunday, Monday & Main Holidays
Phone: 070-9024-7762