Regular price
Sale price
¥2,400 JPY
Unit price
per
Sale
Sold out
This unique addition to our bacon offerings brings a little bit of heat with its spice flavors. Our crushed Pepper Bacon has a slightly deep flavor which produces a mouth watering pallet. The Pepper flavor accentuates our original cure and is a great combination! For some reason this bacon flavor always reminds us of waking up in a log cabin, surrounded by cows mooing in the morning and a hot pot of strong black coffee on the stove next to some sizzling, popping, crushed pepper bacon. A strong way to start the day!
Of course as is the standard with all of our bacon we do not add any artificial preservatives at all and only use natural ingredients.
All of our bacon starts off as imported premium pork from North America. It is then delicately cured for days on end and then finished with a slow smoke on our secret special blend of fragrant woods. It comes as a block so you can slice it how you like it! Thick or thin, the choice is yours! Enjoy this Pepper Bacon as is, or with a cold beer!<br />
Materials

Made with love!
Shipping & Returns

See shipping policy below.
Care Instructions

Usually our bacon ships frozen. Let it defrost for a few hours by placing it in the fridge. Cut and use as you wish! If you purchase a block, we recommend removing it from the plastic wrap and wrapping in kitchen paper, then leaving it in the fridge overnight. This drys the exterior a bit and helps to retain its bacony-goodness longer.
Share
View full details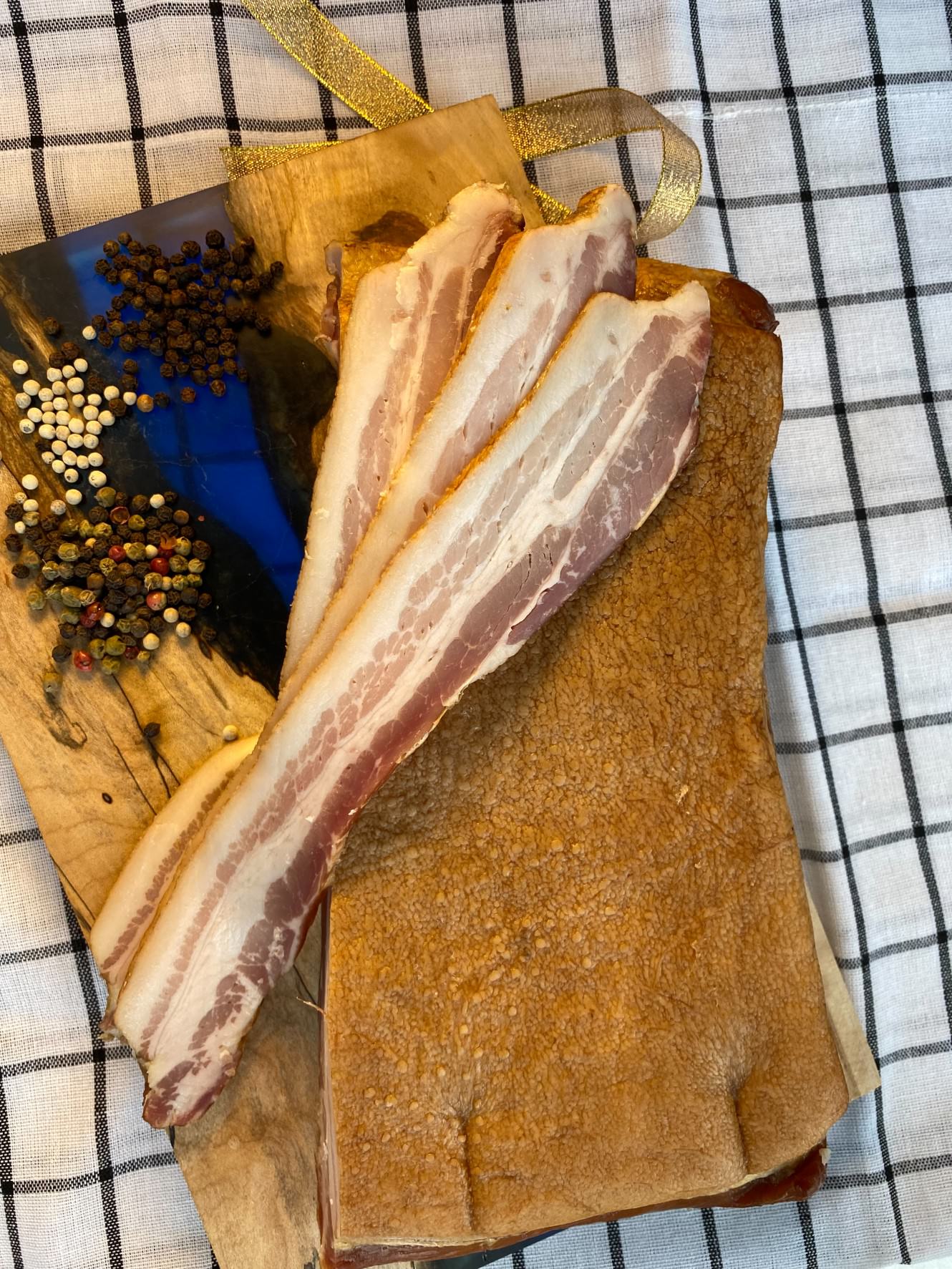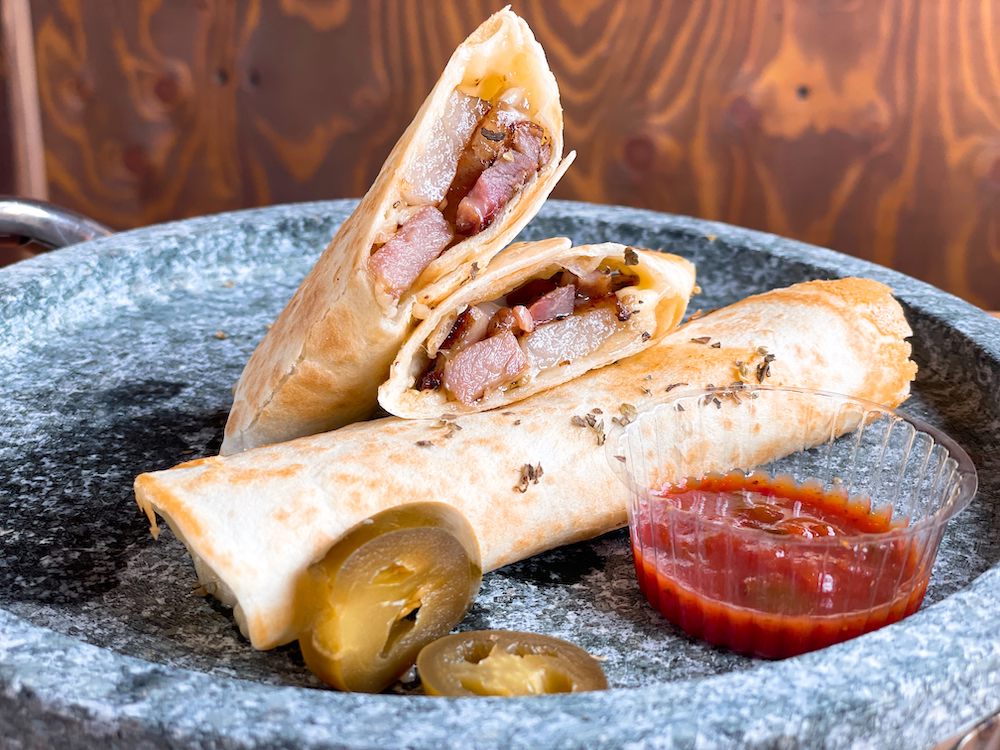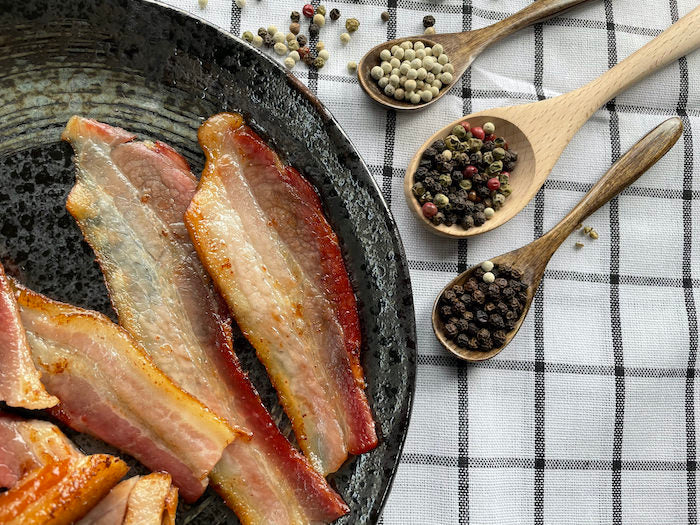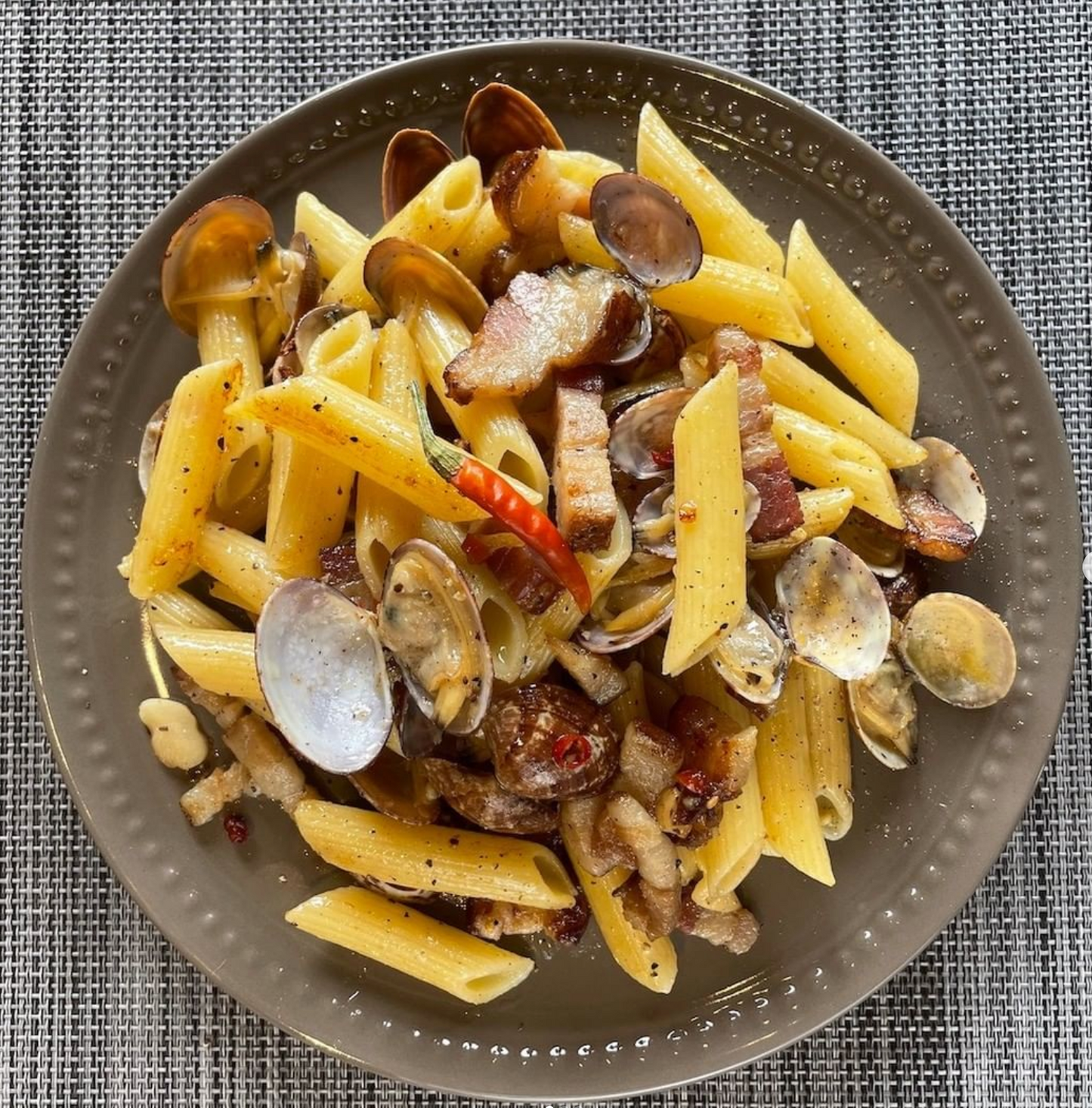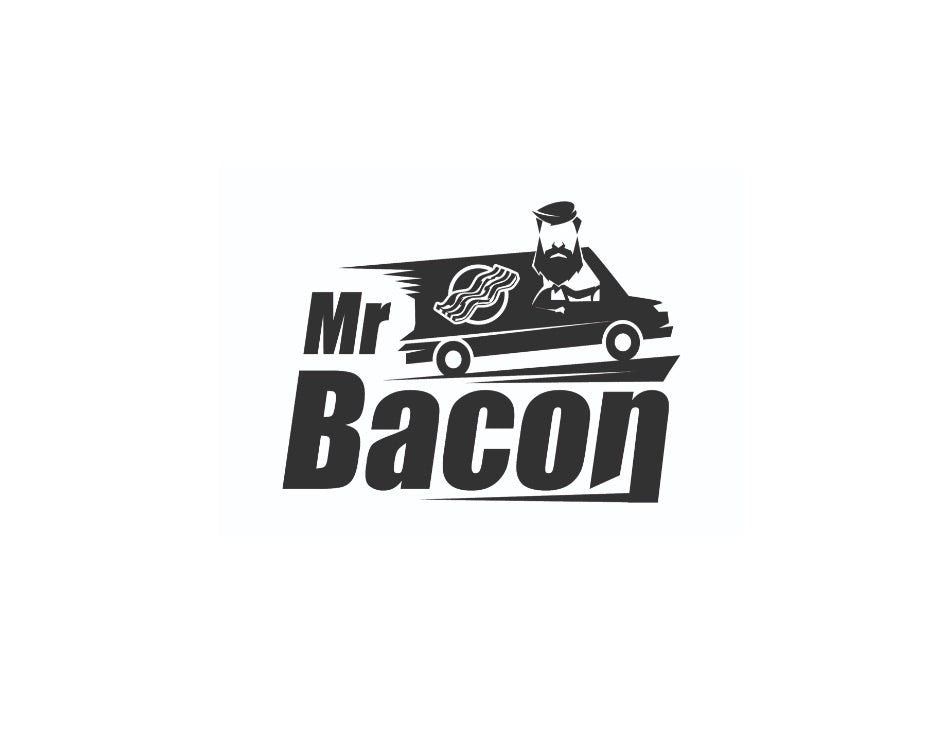 Quick Delivery
We do our best to get your order out as soon as possible. Orders made before 12:00 Tuesday to Saturday will be delivered the next day!
送料無料について

Orders over ¥10,000 will receive free priority shipping anywhere in Japan!
値段相応の価値あり
確かに送料込の値段は高いですが、ジューシーで歯ごたえと甘みのあるベーコンは市販品では出せない味であり非常に美味しかったです。
ベーコン好きで気になってる方は買って良いかと思いました
驚きました!
自分が知っているベーコンとは全然違っていて、お肉の甘みをしっかり感じることができるのと、ブラックペッパーのとても良い香りがマッチしていてベーコンなのにテリーヌのようなマイルドな油が口でとろけます。
ベーコンってこんななんだ!とすごく驚きました。また別のお味も気になるので購入してみたいです。